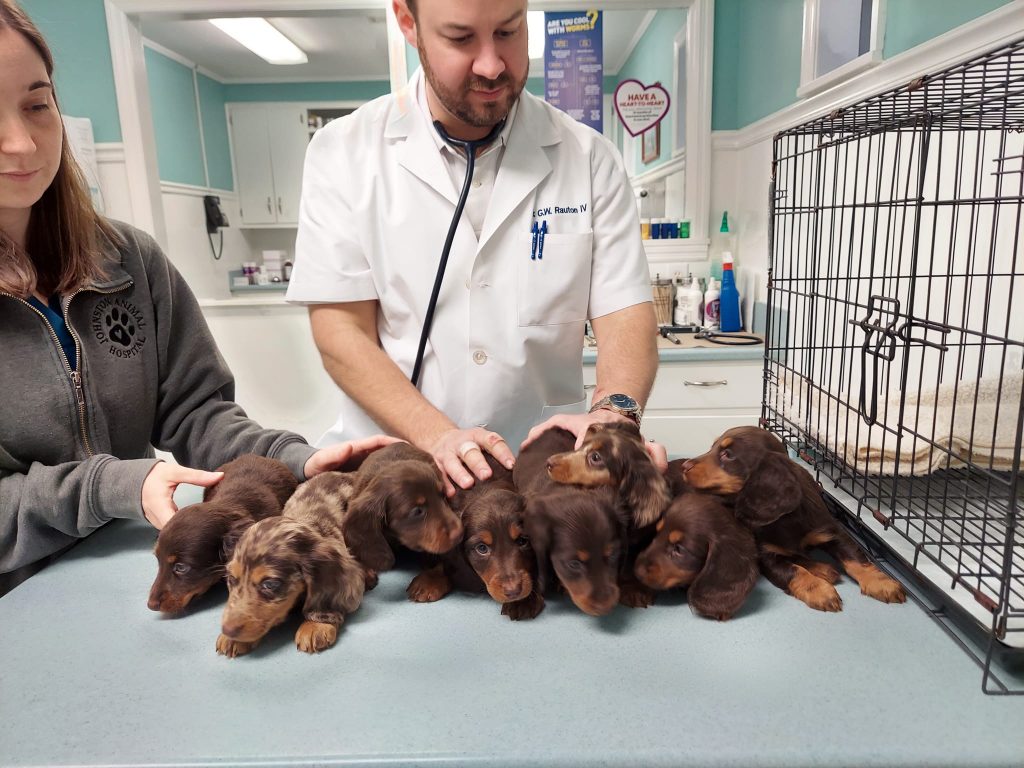 Will my puppy be vet checked?
Yes, at 7 weeks of age all of our puppies are vet checked at Johnston Animal Hospital. At this vet check they are given a general health check up to and including heart, lungs, ears, eyes, hernia, proper bite, fecal exam (testing for worms and parasites), hips, and legs.
Are your puppies registerable?
Yes, all puppies are registerable and come with either CKC or AKC (or both) puppy registration form, so that your puppy can easily be registered in your name.
Has the puppy been treated for worms?
Yes, all puppies are treated for worms and parasites multiple times before they are homed.
Has the puppy had its shots?
Yes, all puppies are age appropriately up to date on any and all required immunizations.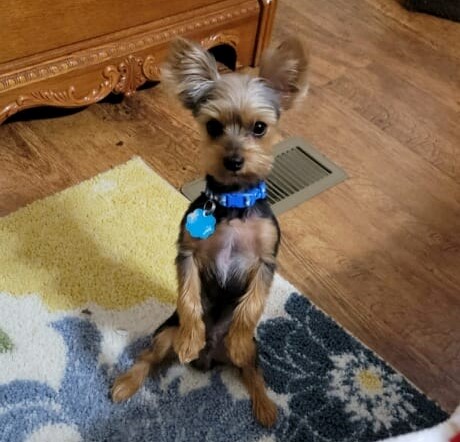 When can I pick out my puppy?
I do not advertise any puppies until 6 weeks of age, after they have had their first immunization shot. This is to insure they do not any adverse side effects from the immunization.
How do I pick my puppy?
Close communication with me, Donna via Facebook page or phone (803)-317-9673) call/text message is how you find your perfect puppy. You will be asked a few questions and matched with the best puppy for you based on your specific preferences and temperament needs.
What all does the puppy come with?
Each puppy goes to their forever home with a "Puppy Pack" each pack comes with a toy, chew bone or treats, sample of both dry and canned food, and the puppy's paperwork. Paperwork includes the Donnas Kountry Kennels Puppy Agreement, health record, and appropriate kennel club puppy registration form.
Will the puppy be house trained?
No. The puppy will not be house trained. This takes months of consistent training. For house training we highly recommend you start to crate train immediately.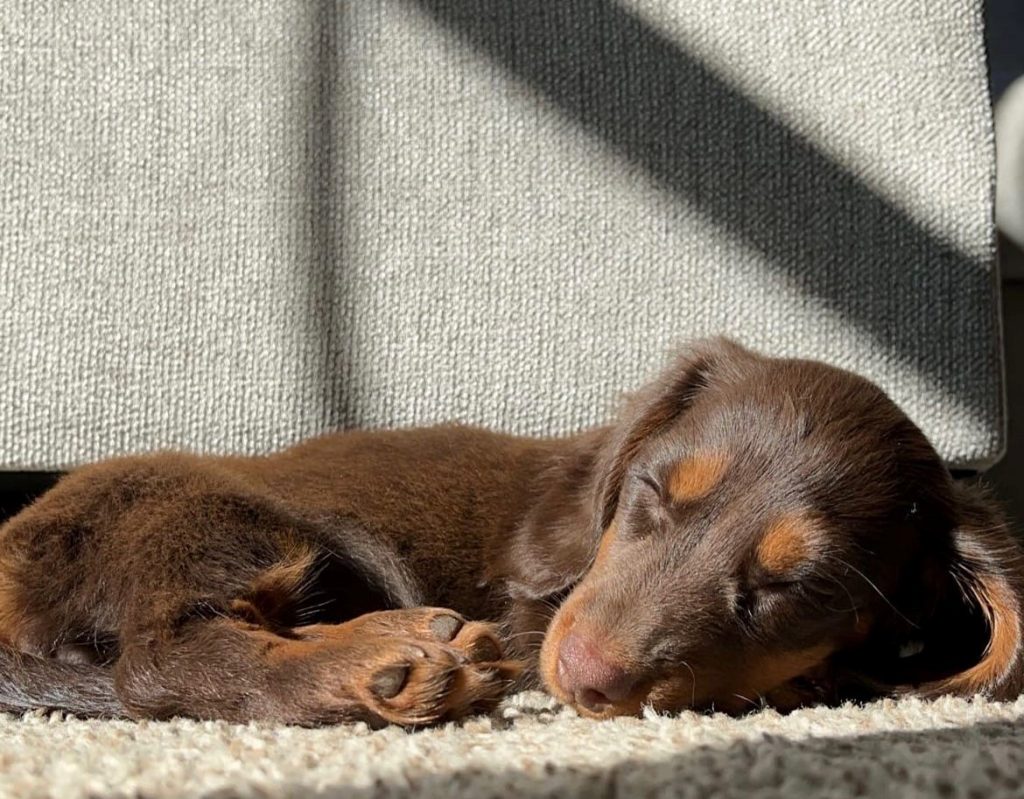 I picked my puppy!! Now what?
First off, CONGRATULATIONS you're getting a new puppy!! That's so exciting!! Now that you have picked out your puppy, we need to arrange a day and time to meet for you to add them to your heart and home.
I meet everyone at the Batesburg Leesville Police Station, this is for everyone's peace of mind and safety.
After a day and time is mutually decided on communication is of the utmost importance. If I have attempted to communicate with you and have not heard back from you within 24 hours, at my discretion your puppy may be available for someone else to purchase. Please stay in close communication with me regarding pick up day.
Can I come see your set up? Can I come meet the parents? Can I see where the puppy has been raised?
No. We have a very strict policy on this, simply put, no one comes on our private property, we have a right to privacy. Our safety and the safety of our dogs comes first. Considering the majority of our forever homes find us on the internet we feel everyone is more comfortable meeting in a public place.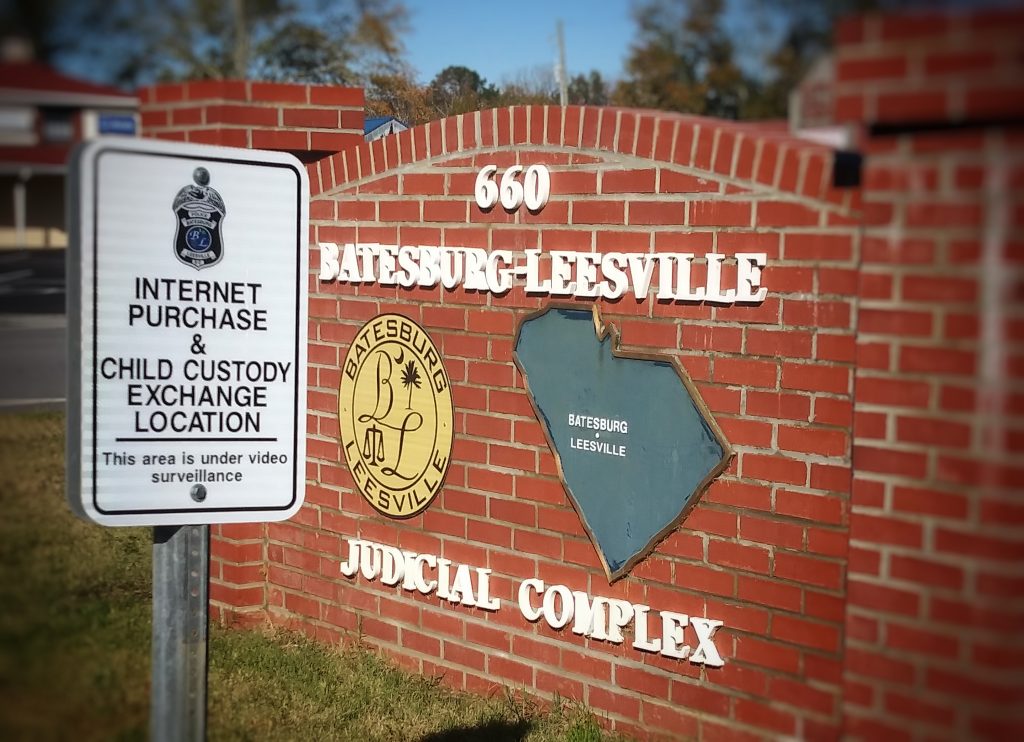 Can you take a check or credit card?
No. We do not take any form of payment other than cash, in person. As much as we would love to think everyone is honest and trustworthy that simply isn't always the case. To ease the mind of both the buyer and seller a cash only policy eliminates any chances of fraud. We do not get any of your money until you have seen your puppy in person, and we receive payment in cash, in full, in person, on the day of purchase. Once we have received and counted payment, and our puppy agreement has been signed you will have your new puppy in your arms. There will only be exceptions made for those that choose to have their puppy transported via a pet transporter.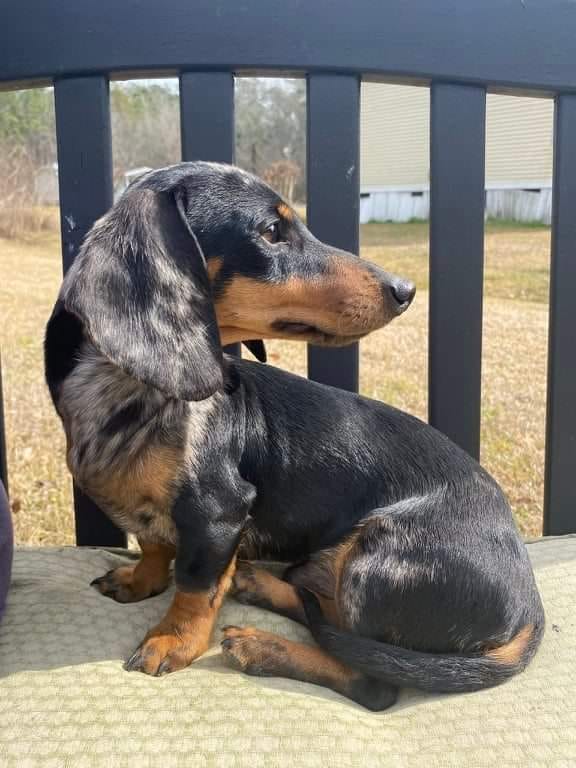 What size will my dachshund be as an adult?
Dachshunds are either miniature (11 pounds and under as an adult) or standard (usually between 16-32 pounds as an adult). If your Dachshund is 11-16 pounds, he or she is what is called a "tweenie"
What size will my poodle be as an adult?
Poodles are measured differently; their size is measured by the height by the shoulder. They come in three size types. Standard (I don't breed this size) more than 15 inches at the shoulder. Miniature are 15 inches or under. Typically toy poodles are less than 10 inches at the shoulder.
What is a Parti Yorkie?
Parti Yorkies are pure breed Yorkshire Terrier with a tri-coat gene. The parti yorkie coloring consists of a combination of white, black, tan, and "blue" (grey/silver)
What is a Chocolate Yorkie?
A chocolate yorkie is a pure breed Yorkshire Terrier that has an entirely brown coat. The brown can vary from a dark tan to reddish brown. Chocolate Yorkies are also referred to as "liver", or "red".